programmatic media buying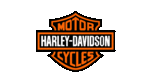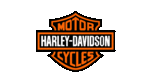 i discovered programmatic media buying (aka RTB: real time bidding) whilst attending ad:tech in Sydney back in 2012, it was an embryonic sector of the digital marketing landscape back then only turning over 100m annually in Australia since it's inception in mid 2010.
​
what captivated me the most was that programmatic media buying was a way of optimising your display and video campaigns at every step of the sales funnel, finding new efficiencies in real time and being able to laser target your audience on any viewable surface an impression could be bought and served on.
​
i followed the industry closely from then on and met the Australian country manager for a global leader in programmatic technology applying their algorithms to help advertisers cut through the converged, yet fragmented advertising ecosystem spanning billions of publishers worldwide from outdoor digital billboards to in-app mobile banner ads and TVC's.
​
the company was called DataXu, recently acquired by ROKU to focus on programmatic TV advertising on streaming platforms. the founders of DataXu were from MIT in Boston, and through their university career had developed the algorithms required to land and operate the first mars rover mission.
having accomplished such a feat they wondered how their algorithms could be applied to benefit other industries. they researched the finance markets, though felt they would not be putting a dent in the universe as they had already accomplished in space.
they then looked at the advertising industry and knowing where the technology was headed and the historic price gouging the industry had always been famous for, this became their new purpose and focus.
​
i had met with many companies in the industry by that stage, however DataXu had a completely different approach to their competitors, who were mainly marketers, looking for easy margin through back handed arbitrage hidden behind the hype and promise of better margins for brands.
​
DataXu's approach was not to take a clip on the back end sales of cheap inventory arbitraged with premium inventory as most agencies and programmatic trading desks would do.
​
they backed the the ability of their algorithms and ubiquity, being connected to more ad exchanges and supply side inventory than any other player in the market. all they charged was a small flat rate CPM based on the number of impressions served once you had setup your campaign and narrowed the vectors on finding your audience.
​
once past the prospecting stage, behavioural data starts to accrue and with around 400 unique data points gathered for every impression viewed, you are not only finding the right audience in the rig.ht time place and space- but price, which goes down over time to a lower average benchmark CPA at the bottom of the sales funnel as you optimise your creative based on the real time recommendations of the data form the platform.
​